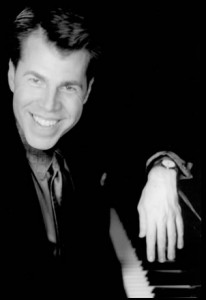 Michael Kevin Walsh (pianist, singer, actor, recording engineer, coach) is the creator and proprietor of The Smooth Spot digital recording studio in New York City and leads The Smooth Spot Orchestra. He enjoys hosting musical soirees, as well as providing musical entertainment for private functions, benefit concerts, night clubs, cruise ships and resorts. In the musical theatre, Michael has performed numerous leading roles including Billy Bigelow in Carousel, Fred Graham in Kiss Me Kate, and Chuck Baxter in Promises, Promises. Michael has been seen tinkling the ivories, singing and harmonizing with the staff and guest singers weekly for the last 9 years at Sam's Restaurant, the oldest theatre bar in NYC, which has recently closed it's doors after many years. Michael has entertained at upscale venues throughout the country and Europe including The Grandhotel Giessbach in Switzerland, The Greenbrier Resort in West Virginia and The City Island Yacht Club. In NYC, he has performed at The Grand Hyatt Regency, The Plaza, The 21 Club, The Firebird Café, The Carnegie Club, Swing 46, Blue Fin, Mix, Chicago Blues, The Bitter End, The Triad and Merchant's. He also musical directed Castillo Theater's productions:  Sally and Tom (The American Way), Coming of Age in Korea, The Task, Castillo on My Mind and Broadway (Sometimes-Off). Michael also sings with The New York Vagabond's, a zany 4-part harmony men's group that tours the world on cruise ships and other venues.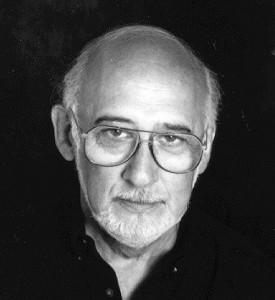 Arnold Wise (drummer)  has recorded with the Bill Evans Trio, Antonio Carlos Jobim, and The Claude Bolling Trio. A seasoned professional, he has also performed with Jimmy Giuffre, Stan Getz, Coleman Hawkins, Sybill Sheperd and The Monty Alexander Trio. He has performed with Ellen Bullinger and The Smooth Spot Trio at the Greenbrier Resort in West VA as well as in NYC at The Grand Hyatt Regency, The Firebird Café, The Carnegie Club, Blue Fin, Swing 46, Sam's and many private engagements. He has recently recorded an album with bassist, Chuck Israels and pianist, Jon Mayer.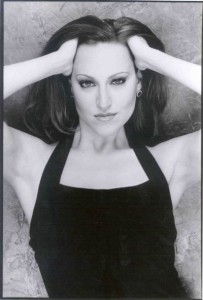 Ellen Bullinger (actress, vocalist) has a unique versatility and passion for many musical genres, which has led her to perform in musical theatre, jazz, cabaret, pop, opera and sacred music. This elegant songstress with a voice and heart of gold has performed all over the world and resides in NYC.
Ellen's uplifting Christmas CD, Christmastime is Here is available at: http://cdbaby.com/cd/ellenbullinger Check back for more info regarding her upcoming inspirational album, Leap of Faith, which is soon to be released.
Ellen has entertained at upscale venues worldwide with The Smooth Spot Jazz Trio. She has headlined with the Ocean City NJ Pops Orchestra and according to the Ocean City Sentinel, was "a total success" as she "wowed the audience," "caused a near riot" and "had all the males breathing heavily." Ellen toured the Middle and Far East performing her one-woman shows to standing ovations with The Legend of the Seas Orchestra on RCCL and also performed in concert on German cruise ships throughout The Caribbean and South Africa.
Ellen performed in The Phantom of the Opera for three years in Hamburg, Germany, portraying the role of Madame Giry. She also starred off-Broadway in Our Sinatra and as Diana in Lend Me a Tenor in NYC. Ellen has also played the role of Gymnasia in A Funny Thing Happened on the Way to the Forum at various theatres. She has also starred in many of the Great American Songbook concert series at The Bristol Riverside Theatre.
Ellen holds a Bachelor of Music in Opera from The Hartt School of Music at the University of Hartford, and is a student of renowned mezzo-soprano, Dr. Barbara Dever. Ellen cantors weekly at The Church of St. Paul the Apostle in Manhattan and also runs the homeless shelter there. Ellen teaches private voice lessons at her studio in midtown Manhattan, and also coaches her students through their recording sessions at The Smooth Spot.  She also often records original songs for songwiters and has recorded several concept albums of new musicals.    www.EllenBullinger.com
Saadi Zain (bassist) has a diverse taste in music which has resulted in his performing such different styles as jazz, funk, cabaret, modern art music, and opera. He performs with various singers, big bands, symphonies and orchestras. Saadi periodically performs at New York's Birdland, as well as in The Phantom of the Opera, Evita and The Lion King on Broadway. He also headlined at the Blue Note Jazz Club in Poznan, Poland and played with The Rome Festival Orchestra in Italy. Saadi has worked with jazz greats Jackie McLean and Al Grey. He has performed with The Smooth Spot Orchestra at many venues including New York's Grand Hyatt Regency, The Carnegie Club, Blue Fin, Sam's, Swing 46, Merchant's and Mix and at The Greenbrier Resort in West VA. Mr. Zain holds a Bachelor of Music from The Hartt School of Music and a Masters of Arts from the City College of New York. He is a student of master bassist Ron Carter.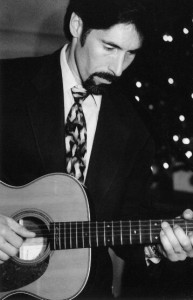 Brian Celardo (guitarist)
1985-1990 – Brian's performing career began at small venues in and around Staten Island, NYC and NJ. Playing solo and duo acoustic guitar gigs with former band mates Vincent Bandille and Tom Bowes, Brian developed a strong repertoire of cover songs. These gigs also provided him with the opportunity to develop as a bass player backing up Tom on keyboards. During this time Brian was attending Wagner College and performed with many of the music major students in varying ensembles. 1989-1993 – Brian auditioned and was awarded the rhythm guitar spot for NYC based band "Tell" fronted by Bobby Belfry. During Brian's tenure as Tell's rhythm guitarist and backing vocalist he played many venues in NYC including The Cat Club, The Bitter End, CBGBs, The China Club, Don't Tell Mama, The Duplex and many more. Tell was signed to a local label before disbanding in the mid 90's.
1995-1997 Lead guitarist, co-writer and backing vocalist for the Patti Sheehan Band. Brian performed w/ Michael Walsh, Arnie Wise and Patti Sheehan at local NYC venues.
1990-2005 – As a founding member of the two piece acoustic Folk/Blues duo "Angst For The Memory", Brian developed his acoustic blues, jazz and improvisational techniques working with the late, great Michael Higgins. The music of "Angst" was built around Acoustic/Electric/Fast Folk/Rhythm & Blues. All Original Compositions & Arrangements… with Mike Higgins Singer/Songwriter, Guitar; Brian Celardo, Backup Vocals/Arranger, Guitar. Here's What they said about "Angst" On MP3.Com: "Two Piece Heaven." "Subtle Harmonies Vocally, Choppy Acoustic Rhythm, and "Words We Can All Relate To." "What More Could One Ask For? Tenacious D ? Not." "This Is A Couple Of Guys Who Really Did Some Good Work-No Buzz No Hum No Bass Overload." "This Great Acoustic Guitar Duo Is Kinda Folky, Kinda Bluesy, Kinda Brilliant." Mike would say, "If you like word play and the blues, you will enjoy what we do; we're like Acoustic Clapton meets the Smother's Brothers."
Today Brian continues making music and expanding his musical knowledge. He has multiple projects in the works including an original act in his hometown of Fanwood, NJ where he is the musical creator and arranger in partnership with a new lyricist Howard Pecker. He is also working on putting together a tribute show that will showcase the 20 years of "Angst For The Memory" in memory of his close friend and band mate of some 20 years, Michael Higgins. He continues to be "on call" for Michael Walsh whenever he needs a guitar player.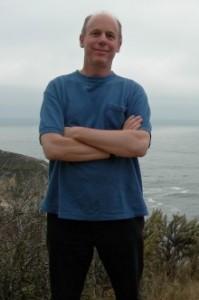 David Belmont is a guitarist/composer/producer based in New York City. His work spans a broad range of genres from lush ambient soundscapes to jazz/rock-based world fusion to angular avant garde jazz. While focusing mainly on original instrumental compositions, David's music has, at times, featured eclectic cover material; e.g., a New Age arrangement of the Rolling Stones classic Moonlight Mile (WindWater Excursions).
His latest album, Postmodern Panache, includes tracks stylistically dedicated to Miles Davis, Michael Bloomfield, Wayne Shorter, and George Harrison (a world fusion version of the Beatles' Blue Jay Way). It can be purchased here. Downloads are available from iTunes and other music websites.
Vist his page on MySpace, where he is one of the top charting instrumental artists.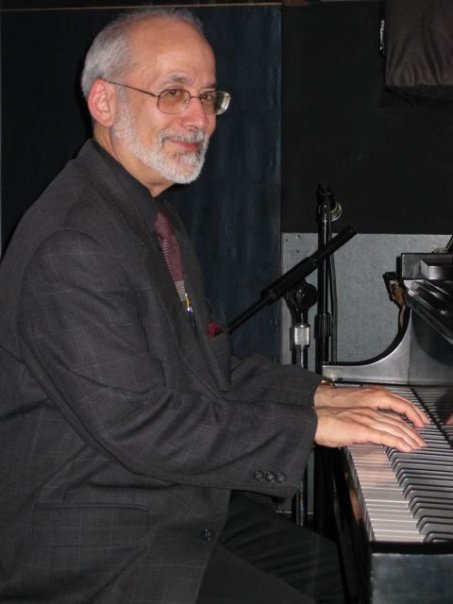 Barry Levitt
is an award winning pianist, musical director, composer, conductor and producer; He has been an active and forceful presence within the New York musical community for over three decades and has participated in every style of music from rock and r&b to theater, night club and cabaret.
He has served as music director and arranger for two Broadway shows.
"Catskills On Broadway" and "Swinging On A Star". Musical director, pianist and/or arranger four 4 Off-Broadway shows- "Little Shop Of Horrors", "Taking My Turn", "Back In The Big Time" and " A Match Made In Heaven".  He has been Music Director, Pianist and arranger for numerous night club and cabaret artists such as Ben Vereen, Bernadette Peters, faith Prince, Eartha Kitt, Nell Carter, Margaret Whiting, Rosemary Clooney, Melba Moore, Julie Budd, Julie Wilson, Connie Francis, Sergio Franchi, Jack Jones, Billy Eckstein, Marilyn Michaels, Carol Woods, BJ Crosby, Chuck Cooper and Pia Zadora.
PRODUCER
From 1998 through 2004 he was the Producing Artistic Director of the 92nd Street Y's world renowned "Lyrics & Lyricists" series.
"Standard Fair" a continuing exploration for American Songbook at Landmark on Main Street and coming to the Bendheim Theater at the Mid-Westchester JCC fall 2009
"HerSong" a musical HERSTORY of the great women song writers at Birdland 2006 through 2007
The Laurie Strauss Leukemia Foundation Gala- Annual event at Carnegie Hall with The New York Pops Orchestra and guest stars such as Marvin Hamlisch, Liza Manelli, Maureen McGovern, Natalie Cole, Lucy Arnaz, Robert Klien and Judy Collins
Barry Levitt's Jazz Vocal Workshop at Iridium 2006 through 2009
He has conducted the New York, Boston, Detroit, Los Angeles, St. Louis and Indianapolis Pops Orchestras.
He has produced and arranged CD projects for John Demarco, Marcus Simeone, Val Ryder, Craig Pomranz, Anthony Santelmo Jr. , Marc Eliot, Valerie Delorenzo and Casey Clark.
He is a favorite accompanist to jazz vocalists Marlene Ver Planck, Annette Sanders, Ann Marie Moss, Giacomo Gates, Ty Stephens, Cleve Douglas, Jimmy Scott, La Tanya Hall, Martha Lorin and Judi Silvano.He has performed with leading jazz musicians Eddie Daniels, David Schnitter, Bill Easey, tom Harrell, Mike Lawrence, Lawrence Feldman, Rob Scheps, Jon Burr, Chip Jackson, Victor Jones , Billy Mintz
AND…..
He is still active accompanying, producing and arranging for some of today's most talented and exciting award-winning vocalists such as Alysha Umphress, Gabrielle Stravelli, Marcus Simeone, Stacy Brass, Terese Geneco and Deb Berman.  www.theartandcraftofsinging.com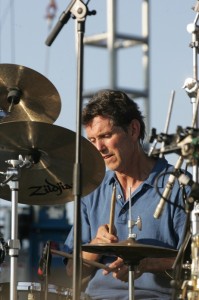 Chris Parker (drummer) Born in Chicago, Chris was playing drums at age three and began performing his first professional gigs at eleven. At nineteen, Parker began recording and touring with blues great, Paul Butterfield and then broke into the New York studio scene in 1970, doing records, movie scores and filling the drum chair at Saturday Night Live.
Toph, as friends know him, recorded platinum, gold and Grammy winning albums and CDs with many artists, including the original Brecker Brothers, Bob Dylan, Cher, Donald Fagen, Ashford and Simpson, Natalie Cole, Aretha Franklin, Freddie Hubbard, James Brown, Salt n' Pepa, Stuff, Miles Davis, Patti LaBelle, Michael Bolton, and Suzy Boggus. He has toured with many artists; among them Boz Scaggs, Joe Cocker, Joe Cool, Bob Dylan, Bette Midler, Paul Simon, AkikoYano and Ralph MacDonald.
Currently leading his own band, Toph-e & the Pussycats among other musical endeavors, including Chris Parker Trio with Kyoko Oyobe, composing and arranging for Funkasaurus Rex and the Sherman Chamber Ensemble, performing with Gretchen Parlato, Joyce Camilo and Nanny Assis, New York Philharmonic, Marvin Hamlisch and Idina Menzel.
Recently performed with Stevie Wonder, Sheryl Crow, James Taylor, Jennifer Holiday, and Ledisi at the dedication ceremonies for the Martin Luther King Memorial in Washington, DC   www.chrisparkerdrums.com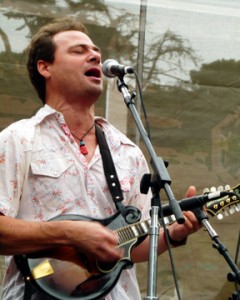 Noah Solomon Chase (guitar, mandolin, vocals, percussion) Noah Chase plays mandolin and sings with Citigrass www.citigrass.com and is also front-man for the veteran rock band Soulfarm. www.soulfarm.net Their sound is a unique melting pot of Middle-Eastern, Celtic, Blues and Folk music. Their heartfelt melodies and compelling lyrics move audiences throughout the US, Europe and Australia. Some of the people they have shared the stage with include, Shawn Colvin, Bruce Hornsby, Perry Farrel, The Wailers. As well as many others. Noah's pure gold voice and tremendous stage presence are well known on stages up and down the East Coast, and has achieved near-legendary status inIsrael, where he first emerged as a musician. Noah often incorporates elements of his unique background into the band, infusing the strings with hypnotic djembe beats and Middle-Eastern inspired vocalizing.
As a session player, Noah brings such tasteful creativity to any style of music. Melodies seem to flow out of him and his groove and his time are hypnotic. A wonderful energy in The Smooth Spot.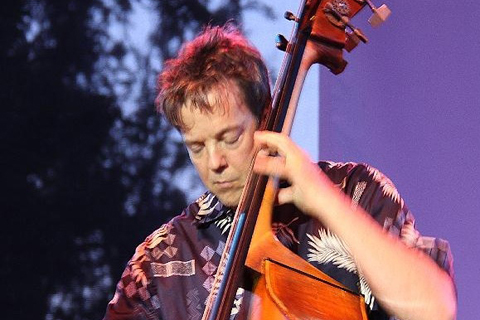 Jon Burr (bassist) has toured and recorded with many great jazz masters, including Stan Getz, Chet Baker, Horace Silver, Hank Jones, Art Farmer, Stephane Grappelli (from 1986-1997), Sir Roland Hanna, Dorothy Donegan, and Buddy Rich. From 1980 – 1985 he toured with Tony Bennett; he has also worked with Lainie Kazan, Rita Moreno, Barbara Cook, and Eartha Kitt, among others. Jon was a founding member of violinist Mark O'Connor's Hot Swing Trio, with guitarist Frank Vignola.
Active as a producer, arranger, composer, and author, Jon has recently arranged and produced Arlyn Valencia-Secret Love, a CD featuring Houston Person, Rodney Jones and others;  Jon and Lynn, a duo recording with vocalist Lynn Stein; Giant Cicada, an acoustic string pop-crossover project featuring young violinist Jonathan Russell, guitarist John Hart and others, A Little Bit More-The Songs of Bob Levy and Jon Burr; Lynn Stein-Softly, featured on the Jonathan Schwartz Show on WNYC and XM. In 21012, he has written a series of arrangements for Big Band, featured on a concert by the Meeting House Jazz Orchestra.
His works as an author include The Untold Secret to Melodic Bass, The Improvising Chef – Making Healthy Food Tasty, and Letting Go – Practical Meditation for Everyday People.
In 2007 Jon produced a project of his original songs entitled Just Can't Wait, including studio sessions tracking 14 titles on CD and a concert DVD of the Jon Burr Band Live At Birdland, released January 2009. Among those featured are vocalists Hilary Kole, Laurel Massé, Ty Stephens, Yaala Ballin, and Jon's daughter Tyler Burr. Also featured are saxophonists Houston Person, Bob Mintzer, Anat Cohen, and Joel Frahm, trumpeter Dominic Farinacci, pianists Ted Rosenthal, Jon Davis and Loston Harris, guitarists John Hart, Yotam Silberstein, and Howard Alden, and percussion master Carlos "Go-Go" Gomez.
Acclaimed by critics for his technical mastery and his subtle, elegant artistry, Burr formed his original instrumental quartet in 1991. The Jon Burr Quartet performed widely in New York clubs such as Birdland and the Blue Note, specializing in Burr's own compositions. The quartet recorded their first album in April 1993, which was issued February 1996 by Cymekob Records under the title In My Own Words. This recording has been well received by critics; Jazziz Magazine wrote: "This is a terrific recording."
This was followed by the release of a second recording called 3 for All, featuring Sir Roland Hanna and Bucky Pizzarelli, and led by Jon, also issued by Cymekob, onJune 25, 1996.
He has also performed with the Lynne Arriale Trio, appeared at Eartha Kitt's 80th Birthday Celebration at Carnegie Hall for the JVC Jazz Festival, at the Cafe Carlyle with Eartha Kitt and Rita Moreno, as well as at the first two Django Reinhart Festivals at New York's Birdland, appearing on the Atlantic Records release of that event, guested with Les Paul at Iridium, and appeared as a featured guest with the New York Pops Orchestra (also at Carnegie Hall), performed onstage with Barbara Cook in her solo show Mostly Sondheim at Lincoln Center's Vivian Beaumont Theater, the Terrace Theater at the Kennedy Center in Washington, D.C., Feinsteins' at the Regency, the Cafe Carlyle, and other venues around the US. Performances with Hot Swing have included California's Strawberry Festival, appearances at Lincoln Center Jazz in NYC, and a record release tour for In Full Swing, (Sony Odyssey) with guests Wynton Marsalis and Jane Monheit.
Jon also has Broadway performance credits that include the bass chair for the revival Me and My Girl, the short-lived sequel The Best Little Whorehouse Goes Public, and performances including Grand Hotel, Gypsy, Blood Brothers, Sideshow, Song & Dance, and Jerome Robbins Broadway. Jon has also served as house bassist for the 92nd St Y's Lyrics and Lyricists series, and performed for the Drama Desk and the MAC Awards shows.
From Huntington, New York, he as a student of the late pioneering jazz educator Clem DeRosa, attended the Berklee School of Music and graduated from the University of Illinois, having served as a teaching assistant, leading the 4th Band.
www.jonburr.com
Premik Russell Tubbs (composer, arranger, producer and an accomplished multi-instrumentalist performs on various flutes, soprano, alto and tenor saxophones, wind synthesizers, and lap steel guitar)
Premik has worked with everyone from Carlos Santana, Whitney Houston, Herbie Hancock, John McLaughlin, Ravi Shankar, Narada Michael Walden, Clarence Clemons, Ornette Coleman, Jackson Browne, Jean-Luc Ponty, Lonnie Liston-Smith, Scarlet Riveria, James Taylor, Sting and Lady Gaga just to name a few. He is equally adept in pop, R&B, jazz, world and experimental genres.
Brief Highlights ~ Recent Years
Premik's May of 2008 schedule led him to perform in Sting's Rainforest Foundation Fund benefit concert Some Kinda Legacy at Carnegie Hall followed by extensive touring with Russian legend Boris Grebenshikov beginning in London at the Royal Albert Hall, continuing on to Dublin, Kiev, Milan, Moscow, St. Petersburg, ending the year in Vienna. In 2008 he accompanied both Ravi Shankar and his daughter Anoushka Shankar on tamboura at the Kimmell Center in Philadelphia and on various occassions in 2009 he accompanied on flute and saxophone the contemporary Rabindrasangeet vocalist Rezwana Chowdhury Banya. May of 2009 brought Premik to California for the Narada Michael Walden Foundation, Let the Sunshine In benefit concert. May of 2010 Premik played at Carnegie Hall in the The Rainforest Fund's 21st Birthday Celebration Benefit Concert. June of 2010 Premik performed at Sting & Trudie Styler's NYC apartment (private dinner- fund raiser) following the Jazz at Lincoln Center performance of Twin Spirits, a celebration of composer Robert Schumann's 200th birthday.
Premik took part in several workshop/performances, January 2011 in Bangalore, India titled Cornucopia of Groove with tabla master Ustad Kadar Khan and trumpeter, Joe Kaminski and young sitar master Deepsankar Bhattacharjee.
November 2011, Premik toured with renowned Indian vocalist and 2011 Grammy nominee, Chandrika Tandon, in Fairfield, Iowa and Boulder, Colorado along with bansuri master Steve Gorn.
Premik completed the original music composition and arrangement for Vinit Parmar's award winning documentary Living River.. in 2011. The Ganges, the iconic river of India supports 400 million people everyday. Volunteers clean the river only to find the river is still polluted. This poignant film tells their story, following the journey of hope to the death and cancers that follow, http://www.livingriverfilm.com/
2011-2012 Premik, along with the talented young composer Andrew Cass, assisted in co-writing and arranging the music for Princess K.I.M. The Musical. It was the first place winner of the 2012 National New Play Festival at the Caryl Crane Children's Theater in Huron, Ohio and was awarded a full production in Ohio in April 2013 (date to come). Then in the Fall of 2013 the Premier Performance will be held at the Amato Center for the Performing Arts in Milford, NH on Oct 3-6, 2013. www.princesskimthemusical.blogspot.com
In March of this year, 2012, Premik was invited to perform at Carnegie Hall as a guest soloist in the world premiere of composer Karl Jenkins' latest work 'The Peacemakers in which he played bansuri (Indian bamboo flute), tin whistle and celtic flute. http://www.dciny.org/2012-season-archives/monday-january-16-2012.html
In April, Premik was once again invited to perform at Carnegie Hall in the 2012 Revlon Concert For The Rainforest Fund featuring Sting, Elton John, James Taylor, Meryl Streep, Jennifer Hudson, Bruno Mars, Katharine Mcphee, Bryn Terfel, Rosanne Cash and Vince Gill. http://www.rainforestfoundation.org/2012-revlon-concert-rainforest-fund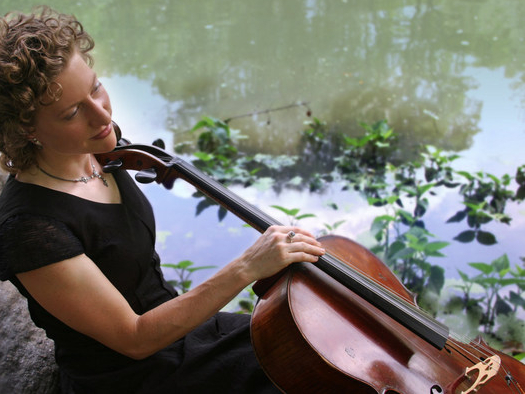 Catherine Bent (Cello) is a musician from London who now lives in Boston and NYC. Since moving to New York in the 1990's she has played a lot of Jazz, Experimental, Classical, and Contemporary music, and been inspired by the music of many cultures.
Catherine is on the artists' roster of Cirque du Soleil and played electric cello for Cirque's North American tour of "Quidam." She has also toured with Joe Jackson and Greg Osby, recorded with Lee Konitz and with diverse other artists. Recent performances include: Kanye West, Saturday Night Live, Donna Summer, Enya, Dave Douglas and Dave Holland. Her engagements are as diverse as the Palm Beach Opera and Dafnis Prieto's Absolute Quintet, and principal cellist of the One World Symphony.
Catherine is Assistant Professor of Ear Training at Berklee College of Music, and Adjunct Professor of Strings. Previously, she directed the Orchestra and strings program at Columbia Grammar School in Manhattan. She also has a private teaching studio and offers workshops in string improvisation.
Catherine earned her Masters Degree at New England Conservatory. Originally, she was inspired by the cello in the hands of Jacqueline du Pre and learnt to play with Luis Garcia-Renart, Dorothy Lawson (of Ethel) and Astrid Schween. She studied classical piano with Allan Feinberg and Afro-Cuban piano with Sonny Bravo. She has studied jazz with the Turtle Island String Quartet, Rob Thomas, Christian Howes, Garry Dial, Allan Chase, John McNeil, Jerry Bergonzi and Charlie Banacos.
Catherine loves to cycle, as much climbing in the mountains as riding a fixie around town. She also loves to read, cook, write, dance Forrò and frolic in the ocean, with or without a scuba.
www.catherinebent.com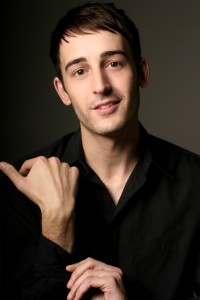 Joe Kinosian (pianist/music director) has played off-Broadway, coached multiple singers on Broadway and off-Broadway, has played for countless demo recordings and auditions, and is a performer as well. Together with Kellen Blair, Joe created the musical Murder For Two, which, after developmental productions at the Adirondack Theatre Festival and 42nd St. Moon in San Francisco, went on to a record-breaking run of 171 performances at Chicago Shakespeare Theater. Murder For Two received the Joseph Jefferson Award for Best New Musical, and Joe was honored with a nomination for Best Leading Actor. Joe has received an ASCAPlus Award, and, through the BMI Foundation, the Jerry Harrington Award for Outstanding Creative Achievement. Coming up this fall: a concert with Kellen Blair at the Kennedy Center, and featured sections in the concert series Bound for Broadway and Broadway Close Up: The Johnny Mercer Foundation Concert. NY: Dear Edwina (DR2), The Hudsucker Proxy (Manhattan Theater Club), Beatsville (National Alliance for Musical Theatre). Regional: Dirty Blonde with Emily Skinner (Hangar Theater), Of Mice & Manhattan (Kennedy Center).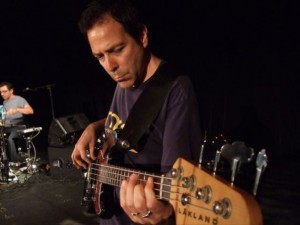 Native New Yorker Mike Visceglia (bass) got his professional start touring with Welsh rocker John Cale (Velvet Underground).
Mike has been (and continues to be,) the primary bassist for Suzanne Vega since 1985 and played on her grammy-nominated hit song, "Luka."
Since then, he has recorded and/or performed with Jackson Brown, Bruce Springsteen, Avril Lavigne, Jonatha Brooke, Jorma Kaukonen, Phoebe Snow, Dar Williams and Bette Midler, among many others.
An in-demand session player, writer and producer, he continues to be an active member of the New York music scene, recording, touring the world, as well as acting as musical director for several up and coming new artists.